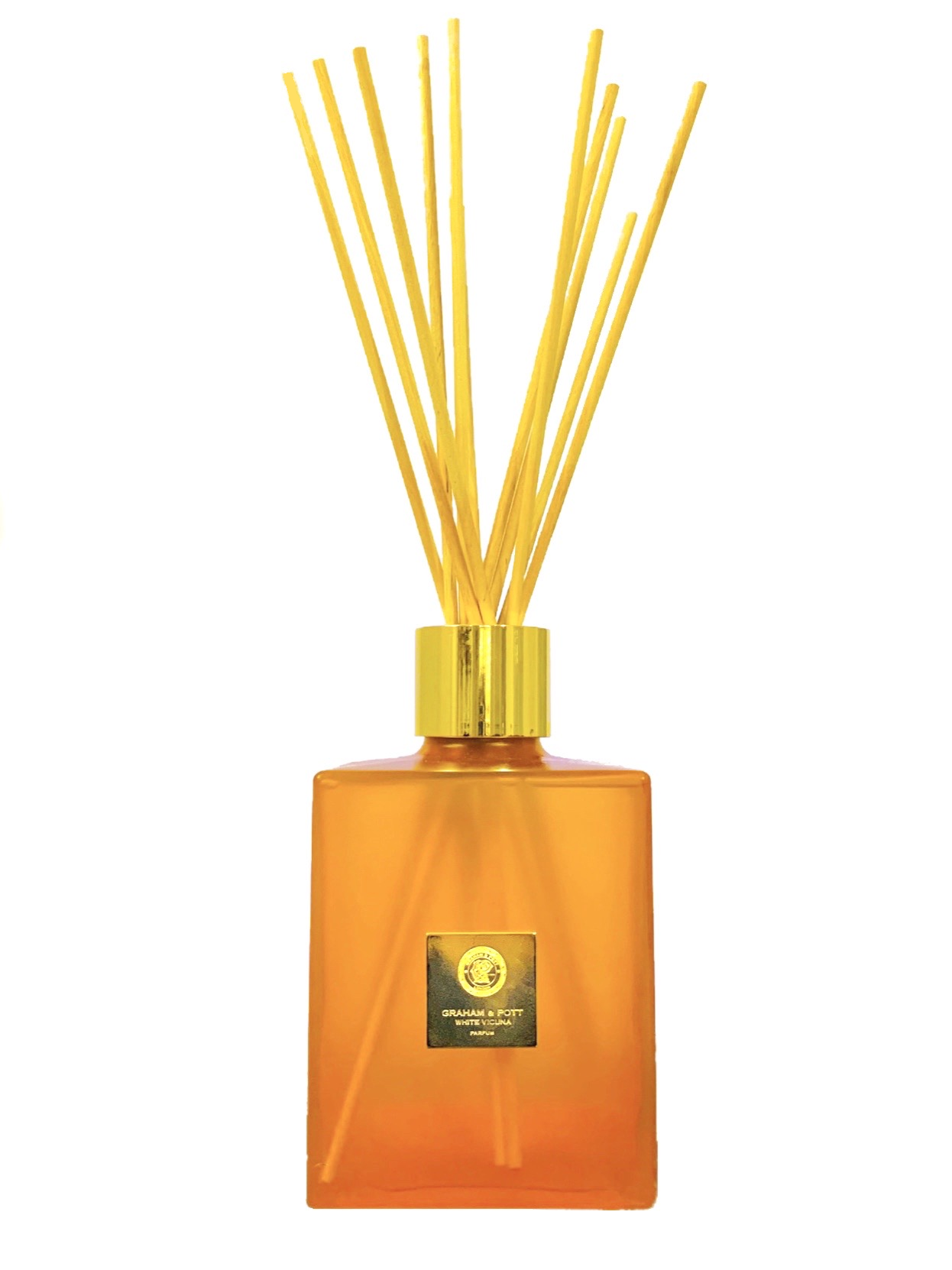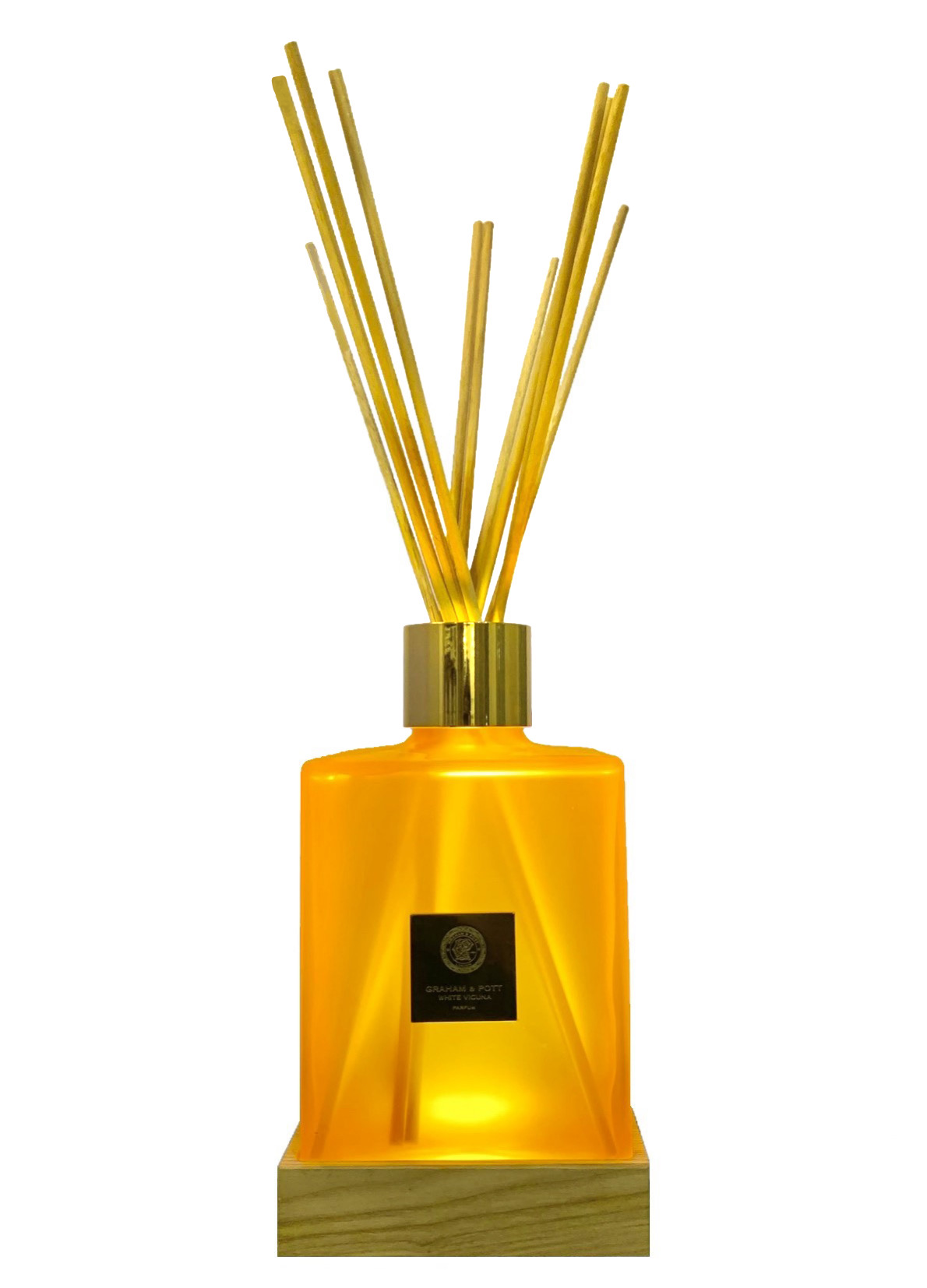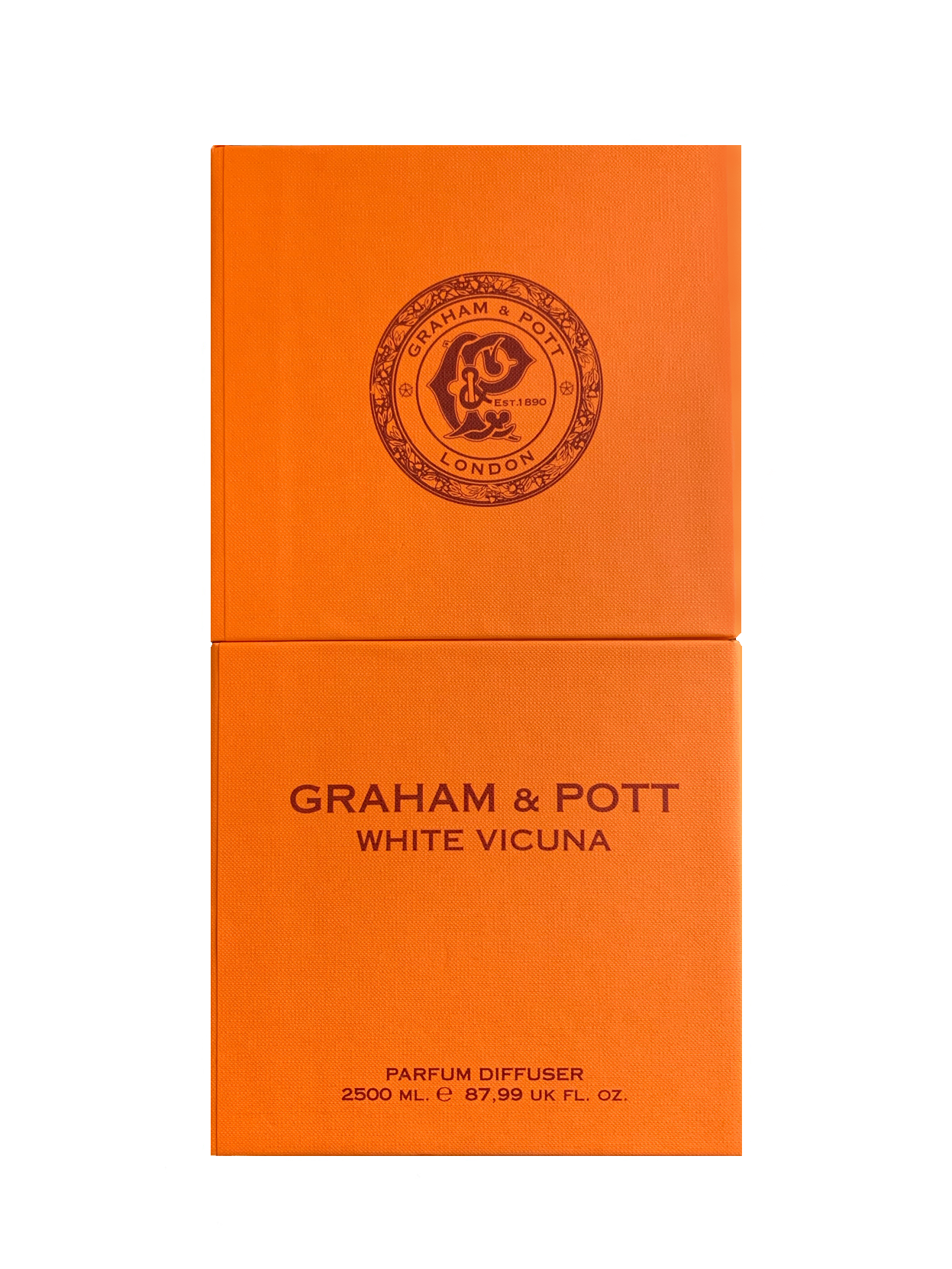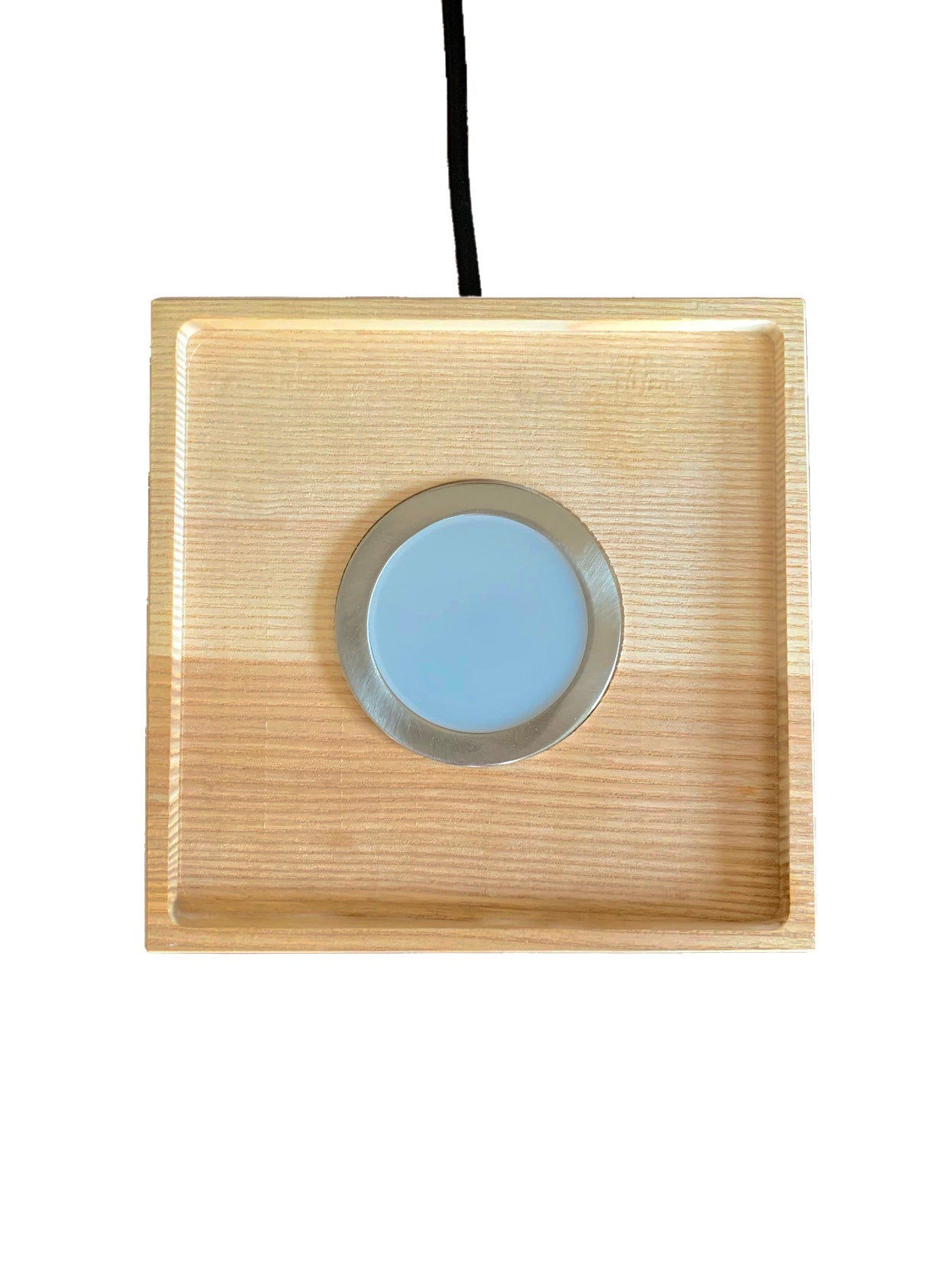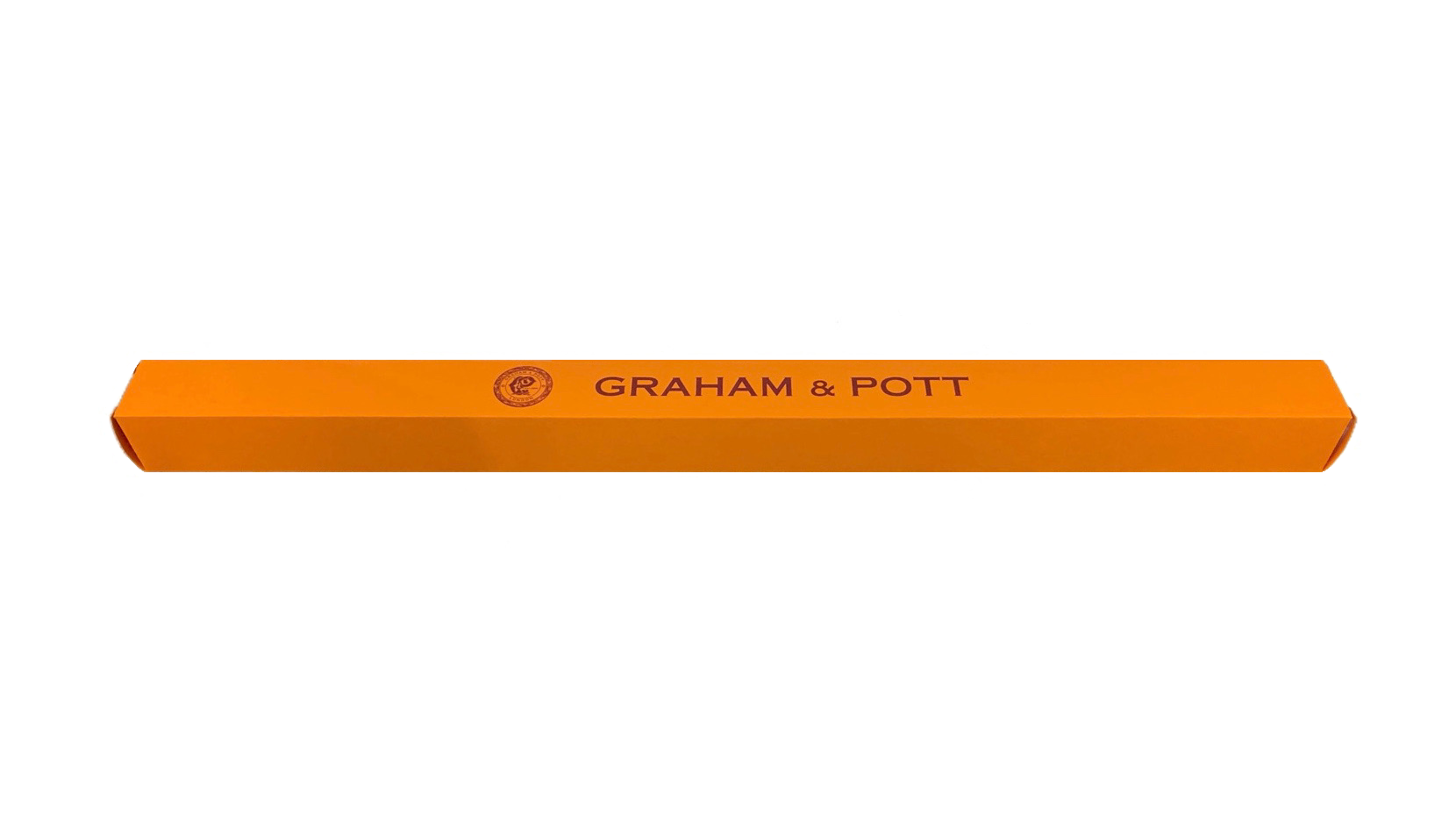 WHITE VICUNA Parfum Diffuser 2.5L
A floral, woody, musky parfum conception embodying purity and boldness, fresh and light, WHITE VICUNA blends precious elements in a warm and delicate accord of White Tea. A captivating symphony of aromas that transcends time and exudes an air of refined elegance, the fragrance cascades into a realm where purity and sophistication effortlessly intertwine.
WHITE VICUNA opens with a delicate bouquet of fresh White Flower, Lily of the Valley, and Tahitian Gardenia – like a breath of fresh air that evokes the serenity of a blossoming garden, enveloping in a cloud of floral opulence that is both intoxicating and uplifting.
As the fragrance evolves, the spicy allure of Guatemalan Cardamom entwines with the invigorating essence of Cambodian Kampot White Pepper – where the combination of soil, climate, and traditional cultivation methods contributes to a unique flavour profile of floral and citrus notes – to create a dynamic and intriguing core, the aromatic interplay adding depth and complexity, turning every passing moment into an enchanting passage.
The final act on this journey unfolds as the dual combination of Musk and White Tea cast a spell of timeless sophistication. The velvety caress of Musk conveying a sensual and comforting warmth, while the infusion of White Tea imparts a silvery lightness and vibrant brilliance for an unmistakable sense of luxury.
Composition:
Top Notes: White Flower, Lily of the valley, Tahitian Gardenia
Heart Notes: Guatemalan Cardamom, Cambodian Kampot White Pepper
Base Notes: Musk, White Tea
Concentration: Parfum
The Art of Brilliance
A unique combination of ingredients, sequenced, layered, and balanced according to the House's rigorous principles of excellence and spirit of innovation. Through a complex series of processes, a GRAHAM & POTT fragrance is a paradox of simplicity and artful sophistication.
Choose options