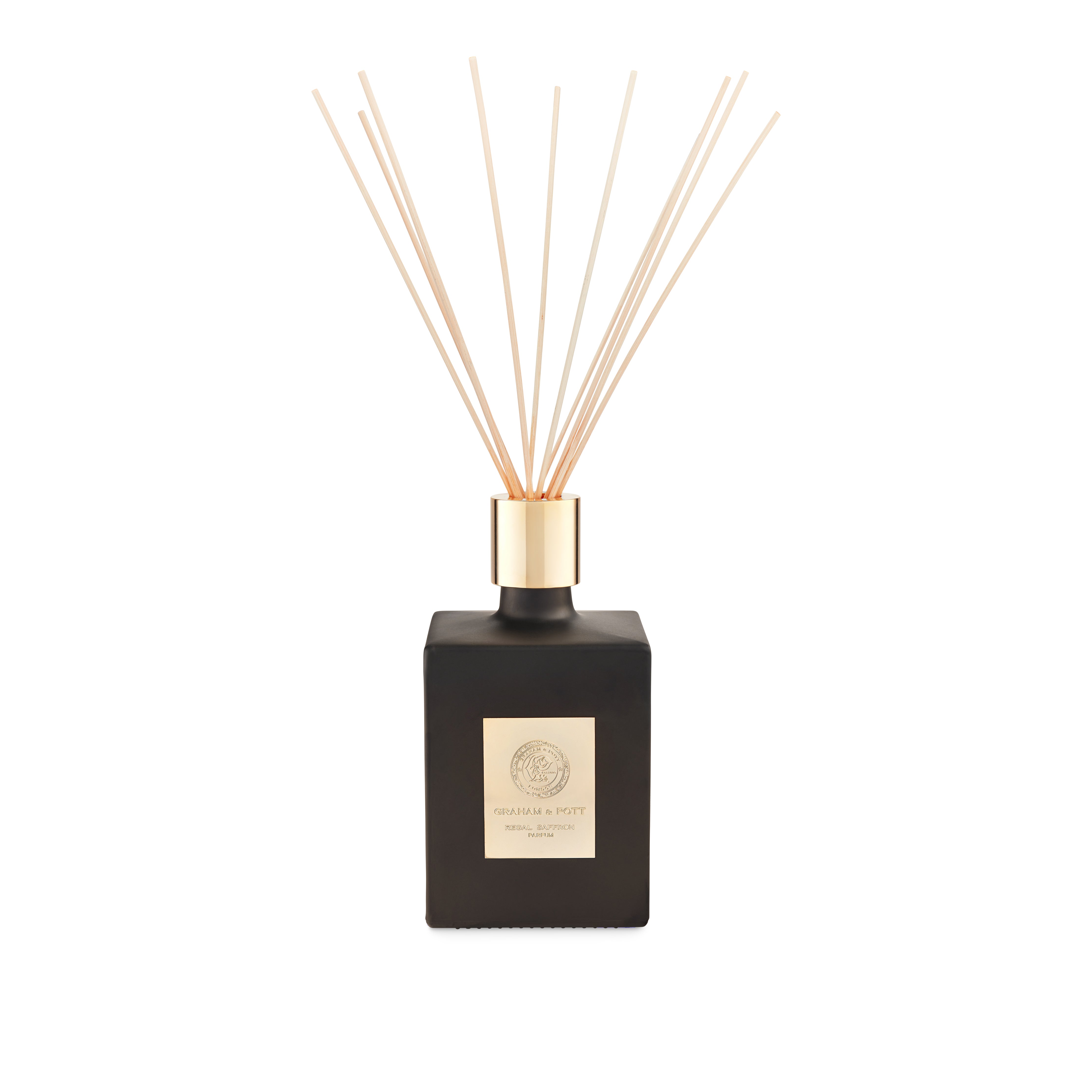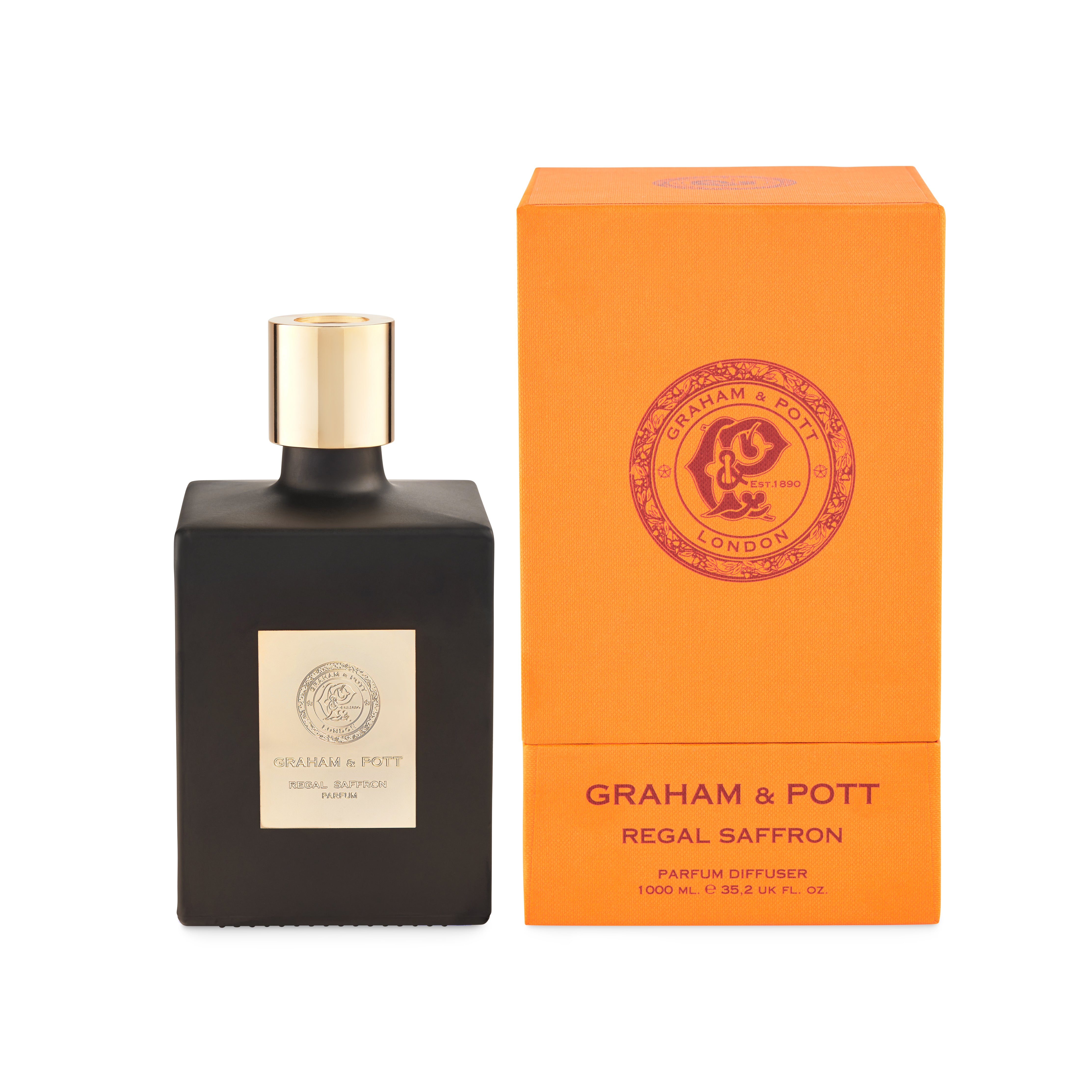 REGAL SAFFRON Parfum Diffuser 1L
Originating in Ancient Greece – where it was revered for its unique medicinal traits – the use of saffron spans over 3,500 years. A composition that defines elegance and true luxury, REGAL SAFFRON is a symphony of opulence that weaves together a majestic tapestry of notes to celebrate the finest in GRAHAM & POTT savoir-faire, symbolising the House's passion for nature's finest ingredients and the olfactive arts traditionally associated with fragrance-making.
Opening with a burst of Aldehydes sparkling like the first rays of sunlight on a crystal-clear morning, Guatemalan Cardamom adds an exotic warmth, creating a harmonious blend with the refreshing allure of Aquatic notes to form a celestial overture.
REGAL SAFFRON's heart unfolds to reveal a lavish floral bouquet of Rose, Grasse Violet and Jasmine. These flowers – synonymous with eternal beauty and grace – intertwine to create a sublime floral melody, evoking the essence of a royal garden where each bloom exudes timeless sophistication.
The embodiment of refined taste – the conception closes with unparalleled richness as Saffron, the golden spice of kings, mingles with the earthy depth of Sumatran Patchouli, creating a warm and enchanting foundation. Musk, Indian Sandalwood, and Ambergris add a sensual, velvety touch, while the enduring strength of South American Guaiac Wood and a delicate blend of Oakmoss completes the symphony, leaving a lasting imprint, its spicy warmth distinctly subtle and fragrant, and its sweet, sumptuous scent creating a captivatingly enigmatic aroma.
Composition:
Top Notes: Aldehydes, Guatemalan Cardamom, Aquatic notes
Heart Notes: Rose, Grasse Violet, Jasmine
Base Notes: Saffron, Sumatran Patchouli, Musk, Indian Sandalwood, Ambergris, South American Guaiac Wood, Oakmoss
The Art of Brilliance
A unique combination of ingredients, sequenced, layered, and balanced according to the House's rigorous principles of excellence and spirit of innovation. Through a complex series of processes, a GRAHAM & POTT fragrance is a paradox of simplicity and artful sophistication.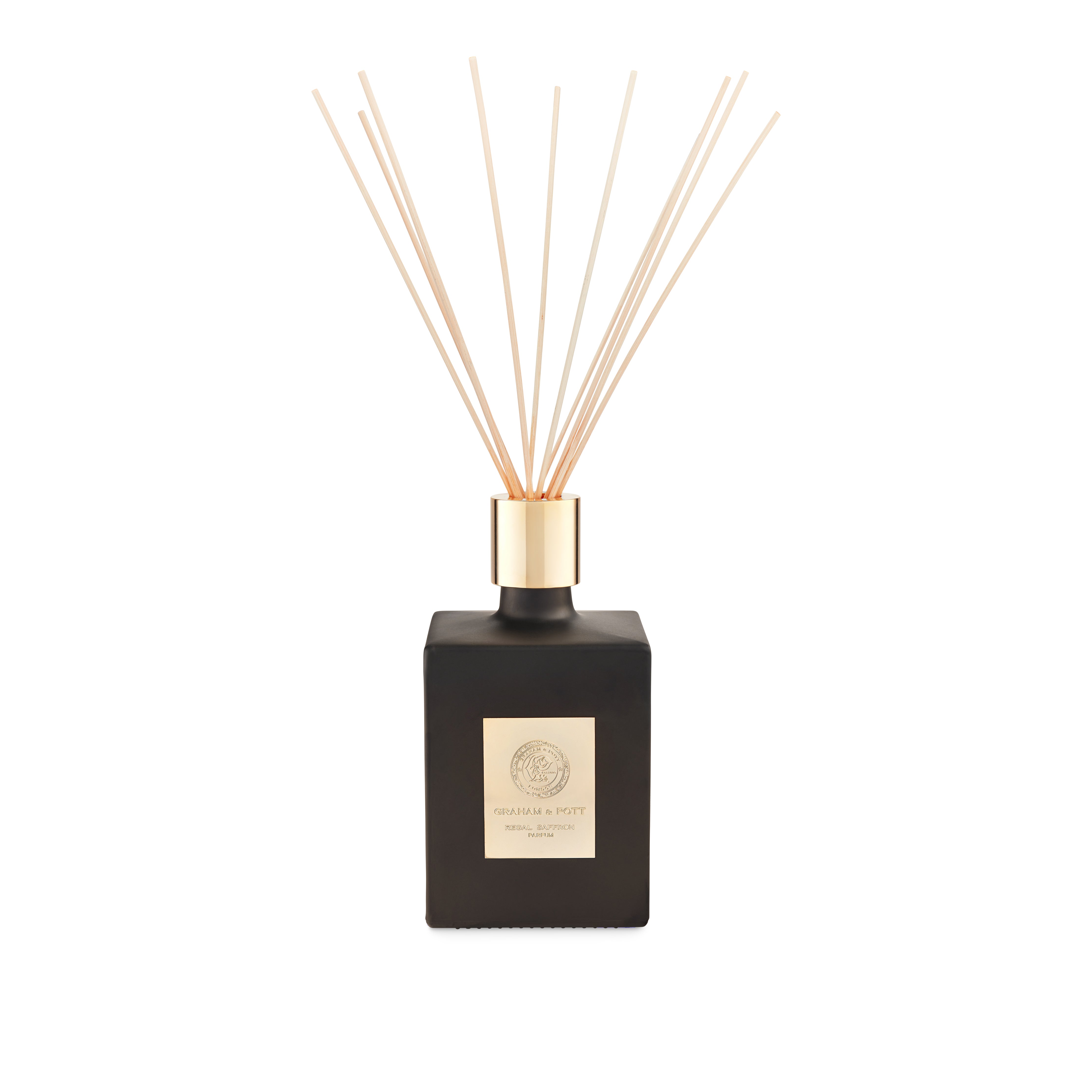 REGAL SAFFRON Parfum Diffuser 1L
Sale price

$621.00 USD
Regular price
Choose options