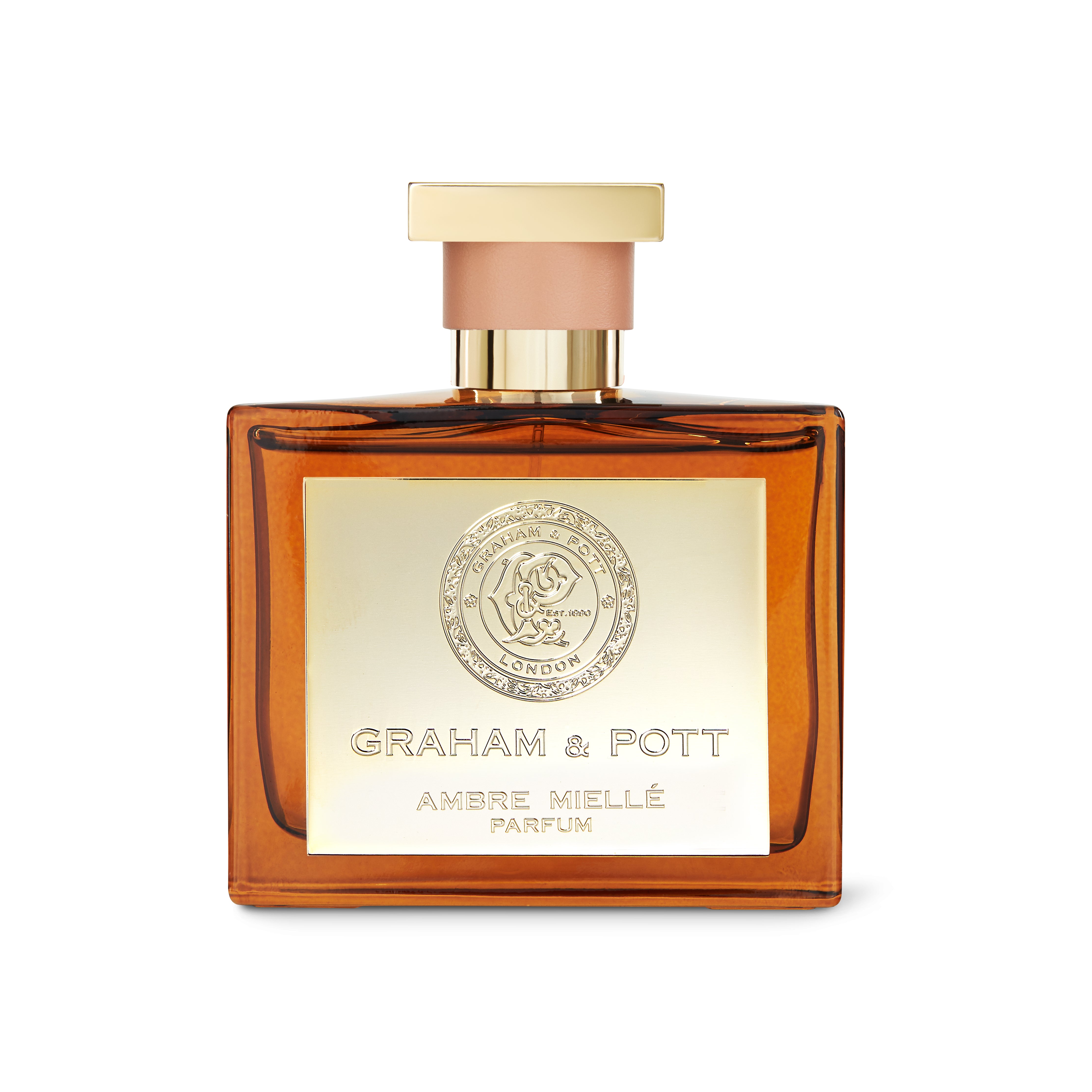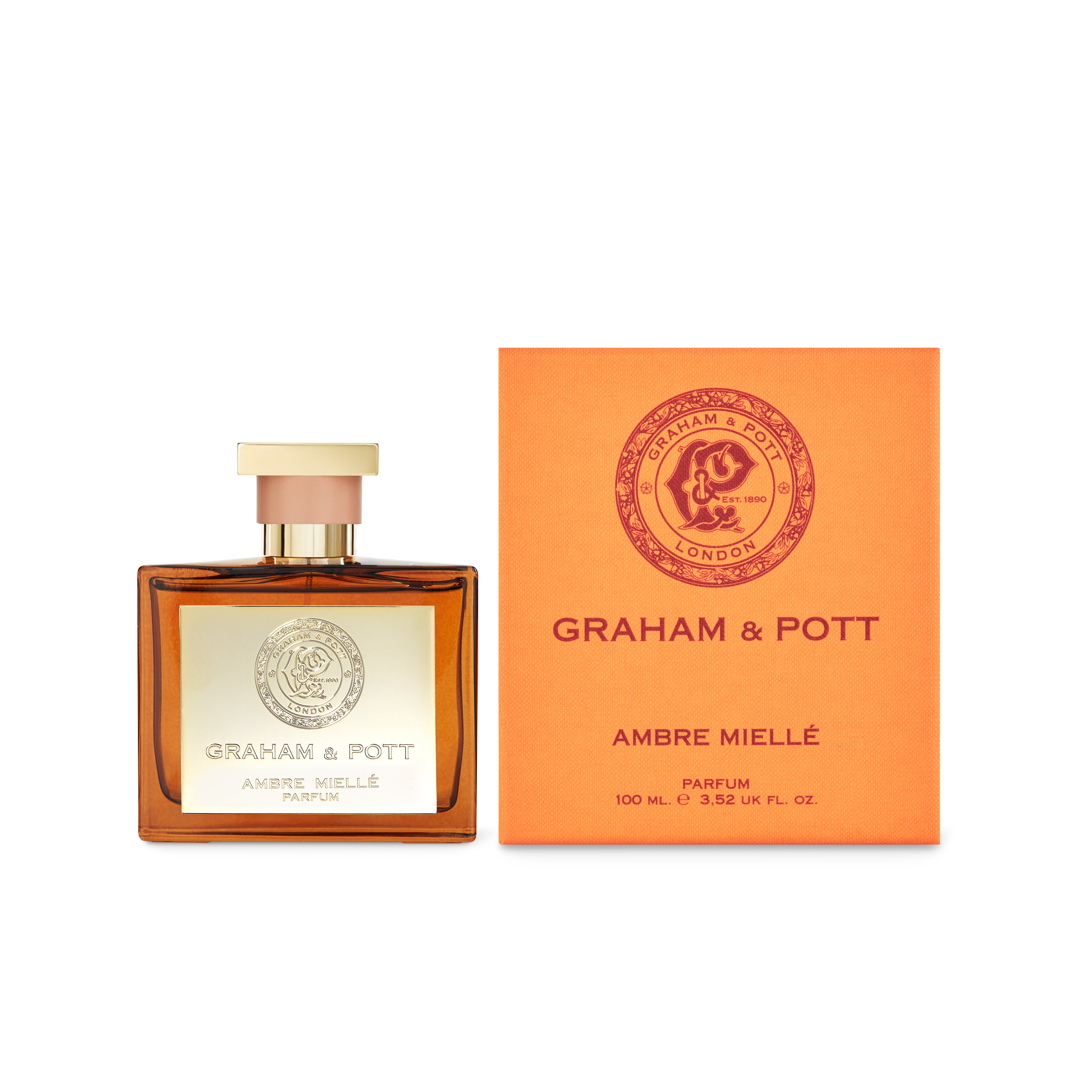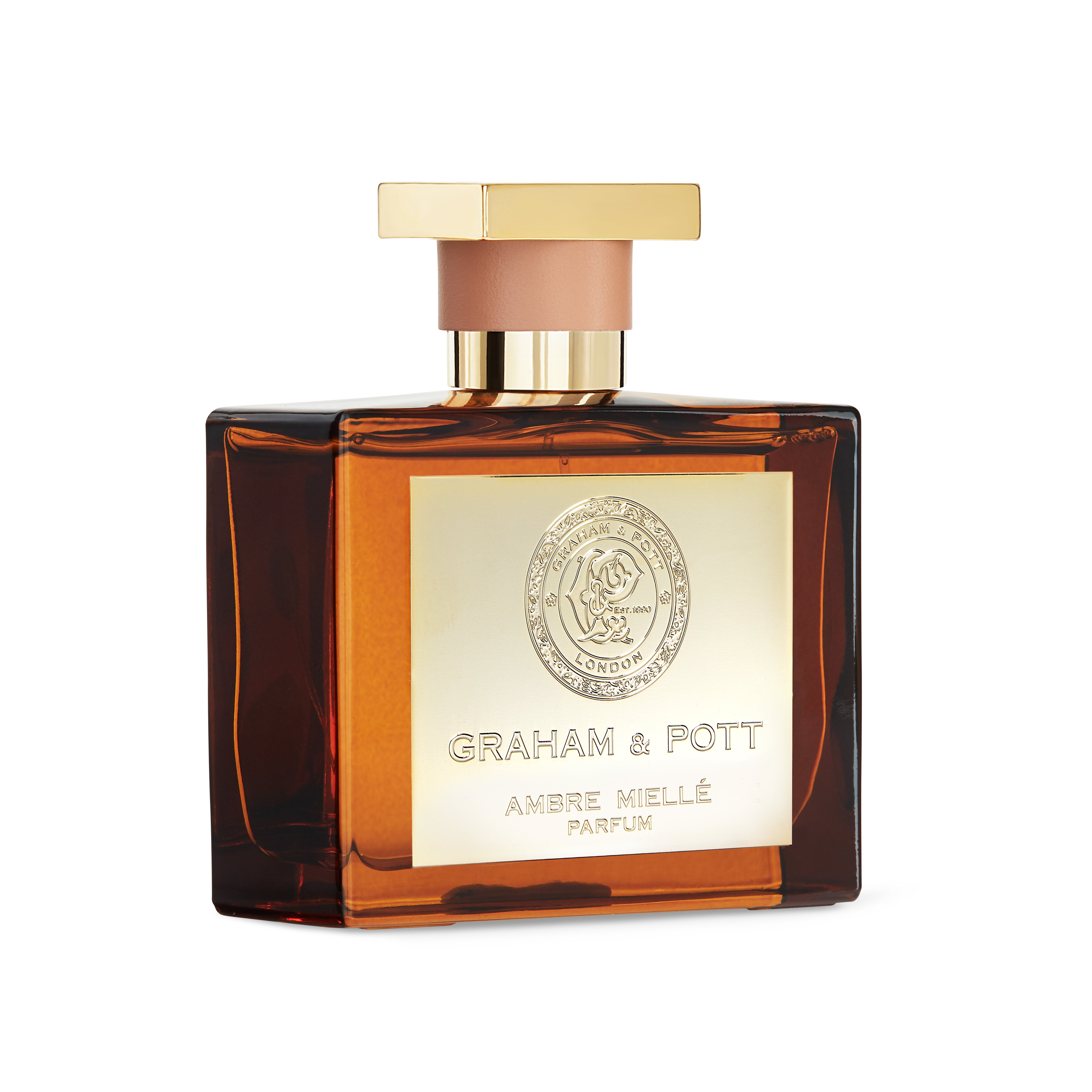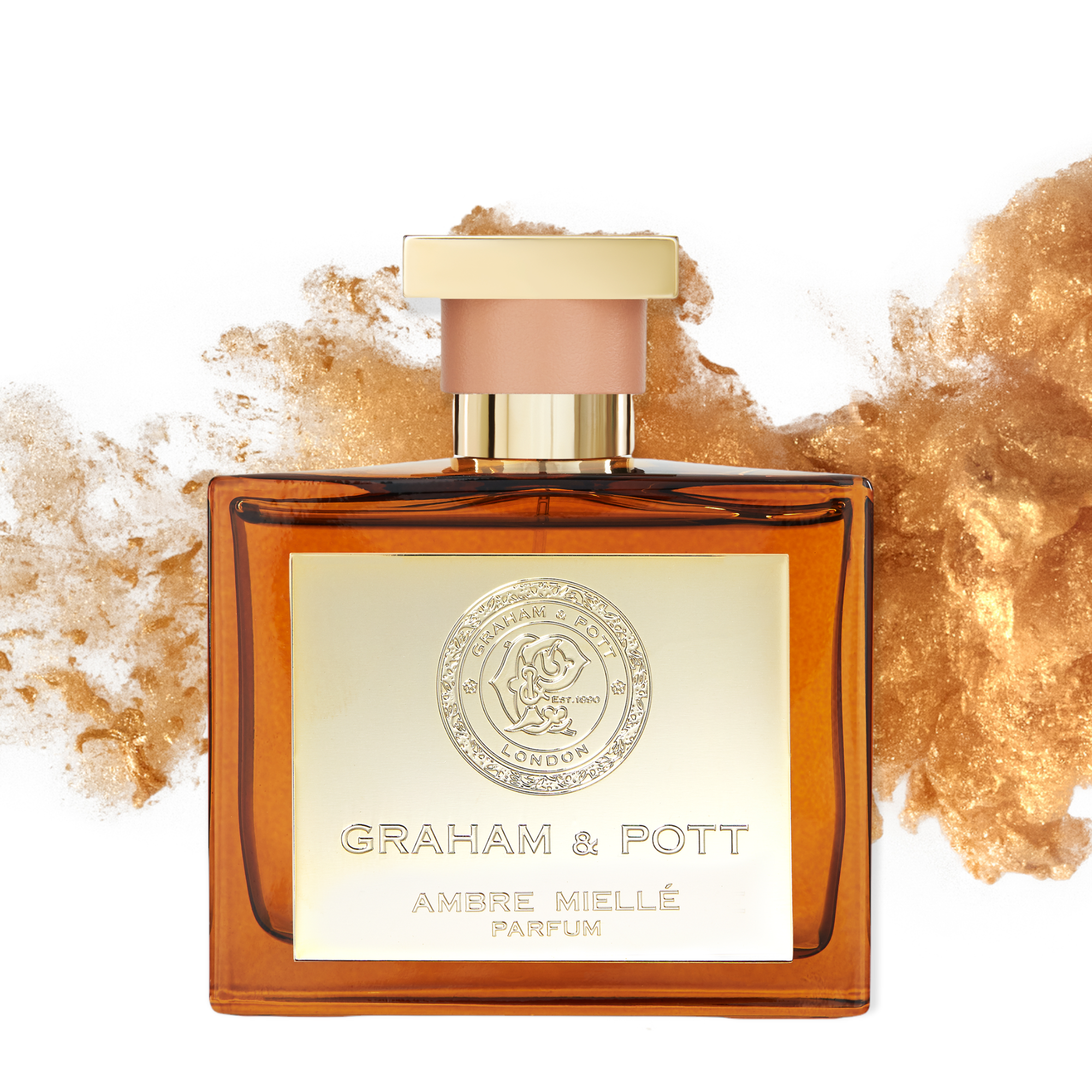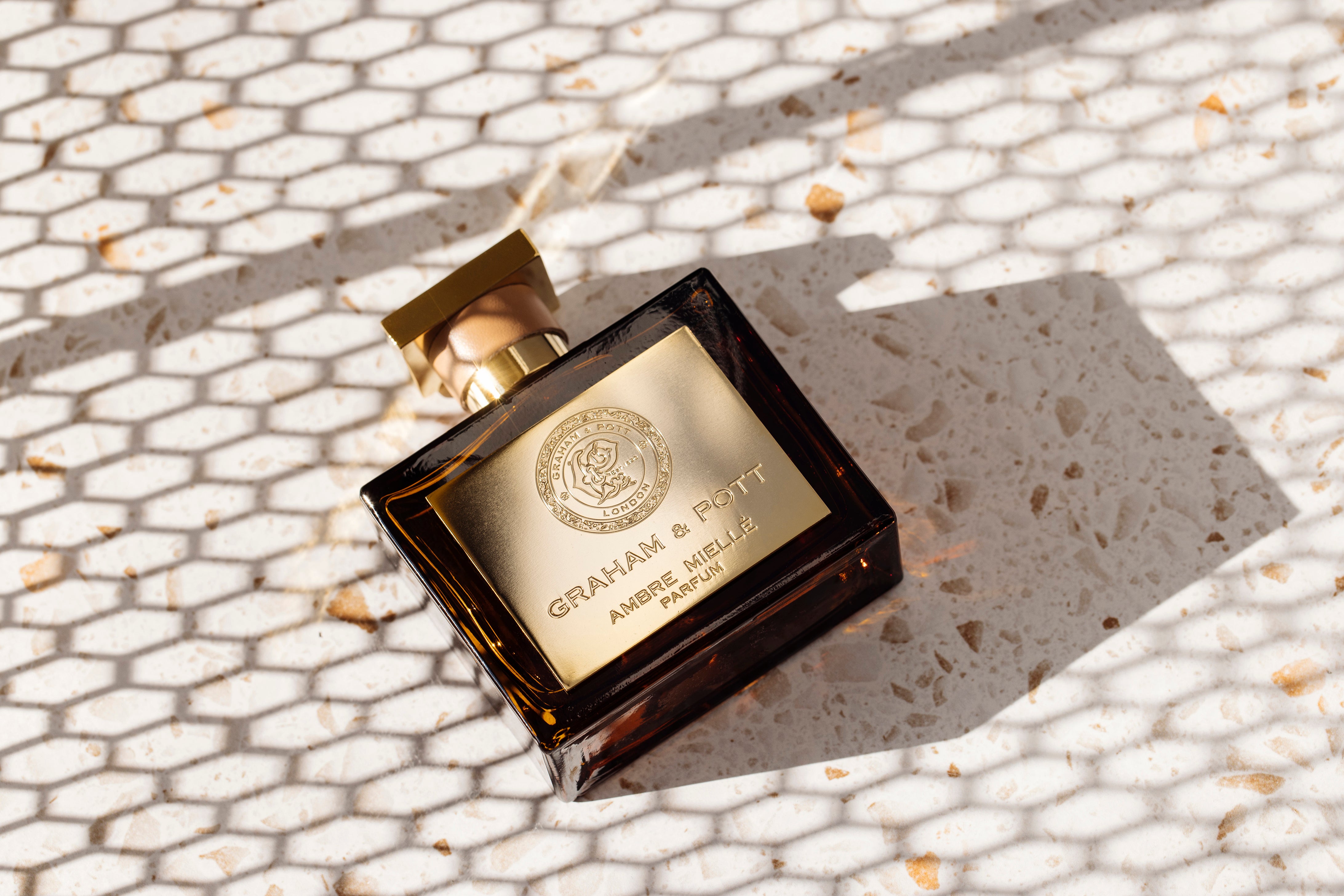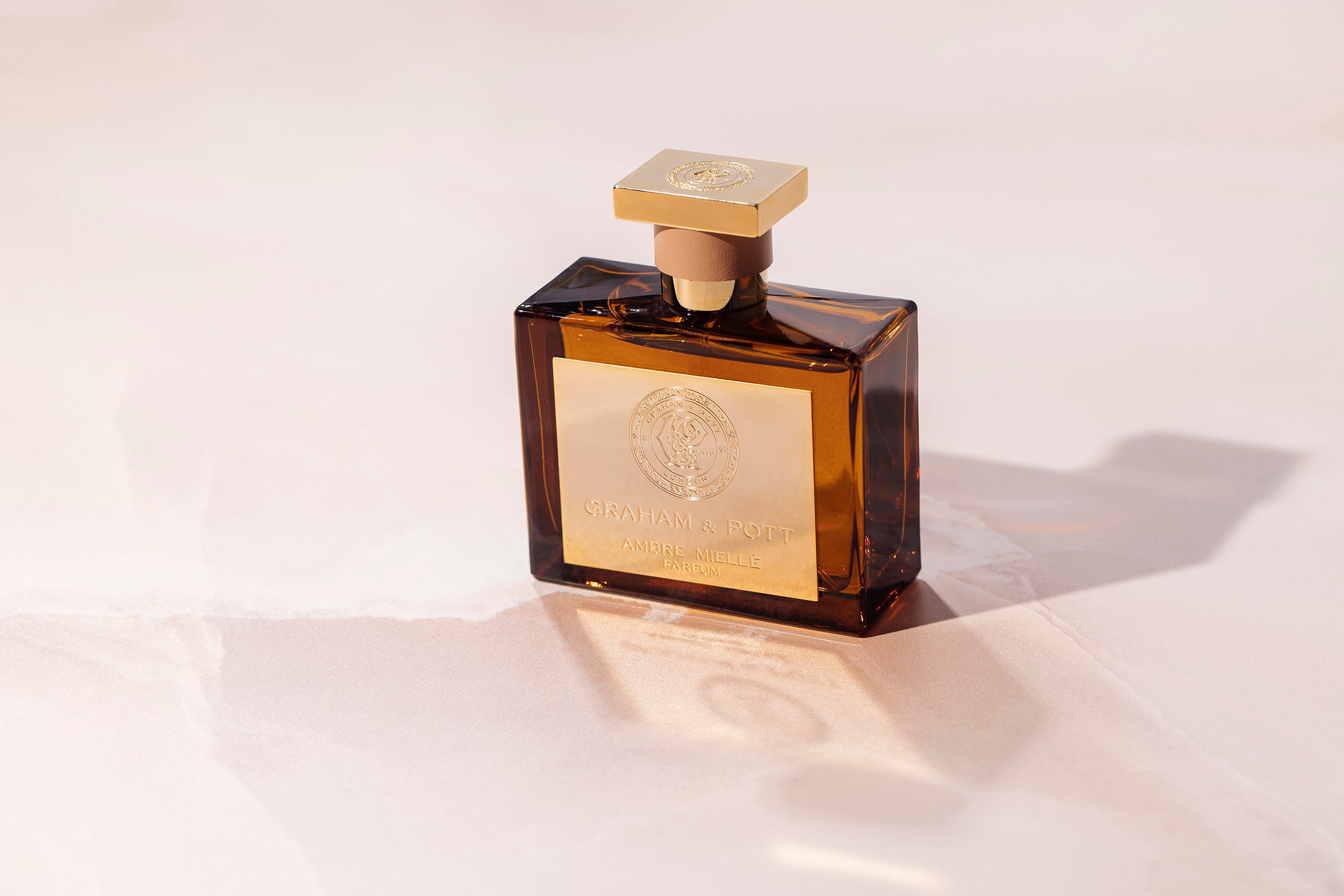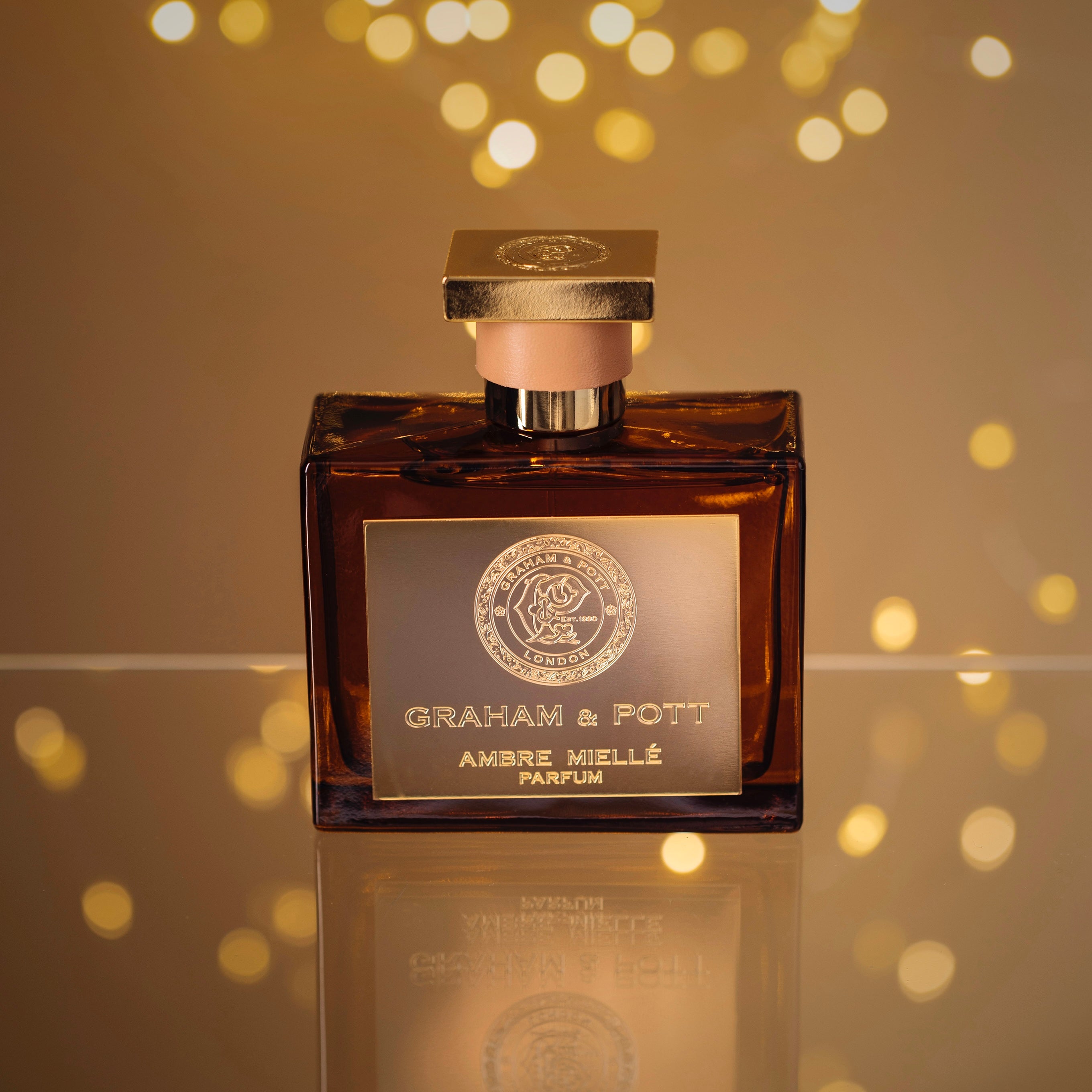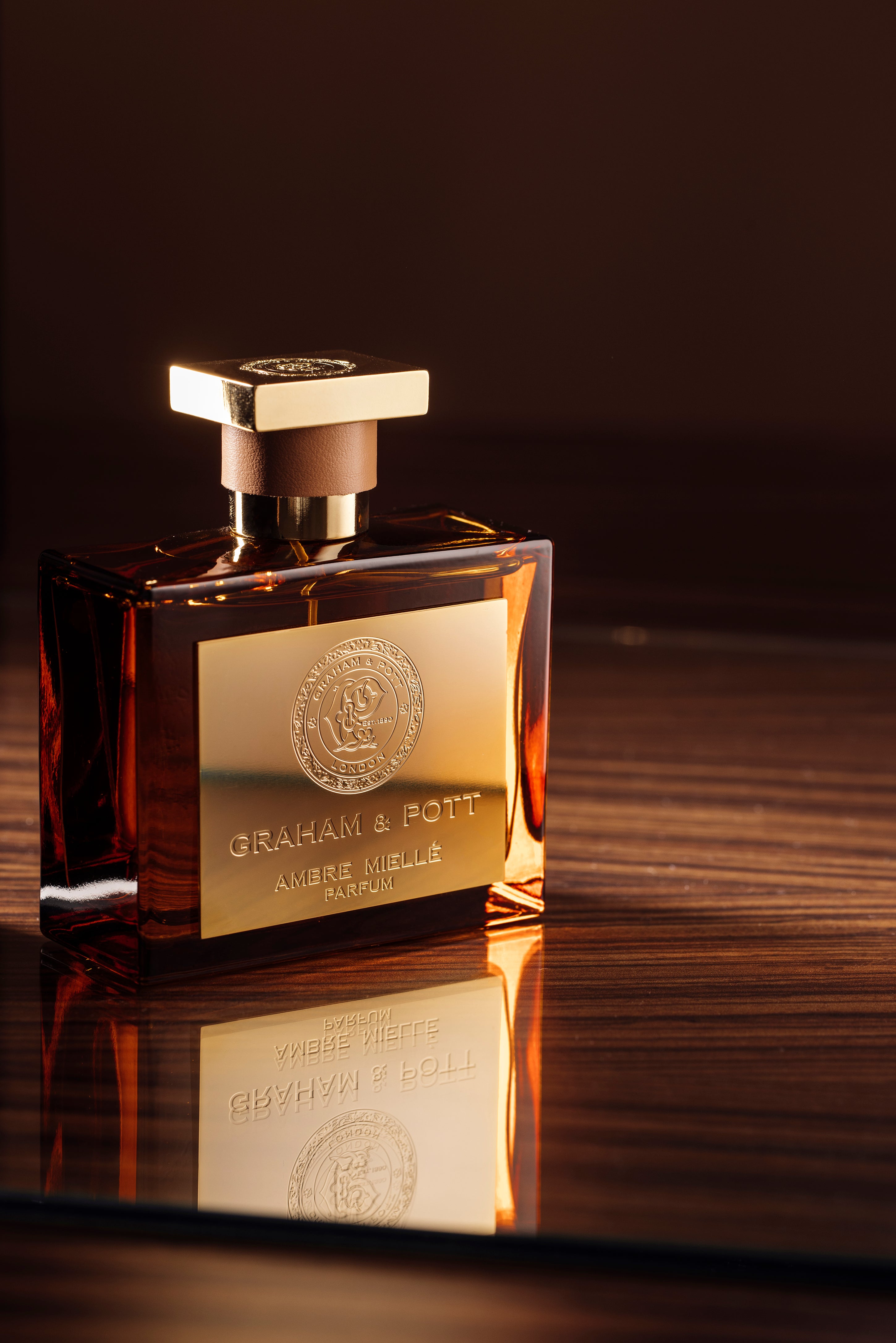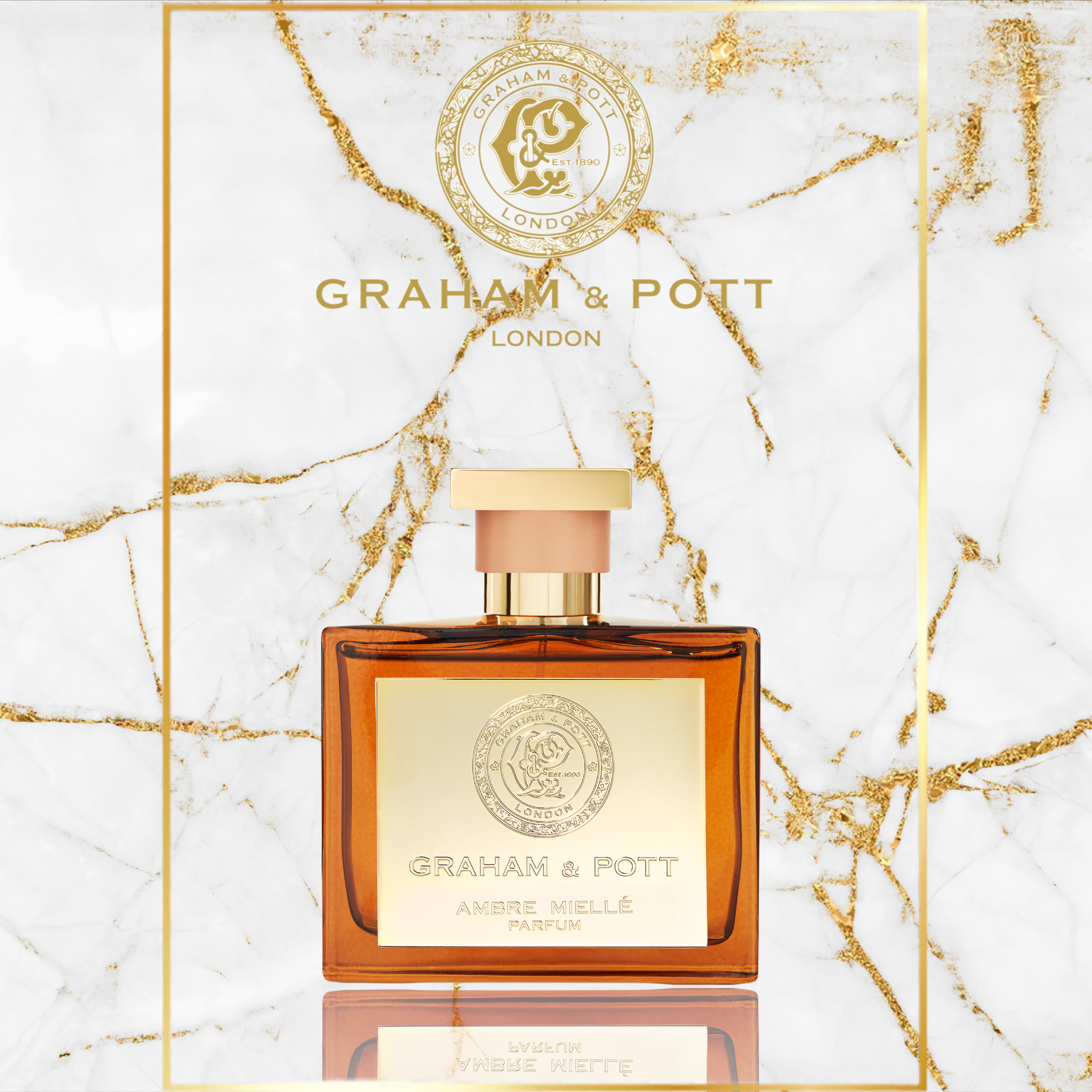 AMBRE MIELLÉ
An auspicious blending of two refined constituents in a single parfum: Amber and Honey, with their contrasting properties and characteristics, in delicately balanced harmony.
The discovery of honey dates back to 2,100 B.C. and was used by ancient Sumerian, Babylonian, Hittite, Indian, and Egyptian civilizations, where it was highly prized for its unique therapeutic and medicinal properties and its myriad of applications. AMBRE MIELLÉ blends the finest qualities of Honey with Amber to form a truly distinctive and exquisite parfum conception, possessing a superbly engrossing warmth, borne of years of experience in perfecting the use of this most precious of nature's ingredients.
Opening with the golden splendour of Honey and the radiant brilliance of Calabrian Bergamot, AMBRE MIELLÉ creates an immediate impression of indulgence that sets the stage for an alluring bouquet. As Ceylon Cinnamon and sumptuous Rose intermingle, Tuscan Iris lends an air of sophistication, while Japanese Plum adds a delicate sweetness, infusing the heart with exotic charm.
As the fragrance settles, AMBRE MIELLÉ imparts a profound and lasting impression as the warmth of Mediterranean Amber blends gracefully with earthy Sumatran Patchouli, creating a foundation of depth and richness. Madagascan Vanilla contributes a creamy and velvety lusciousness, while Scottish Raspberry adds a bright, fruity nuance. The faint, imperceptible touch of subtle Tobacco completes the symphony with an understated and intriguing twist to deliver a superlative parfum conception that whispers of sophistication, and leaves an indelible mark of refined extravagance.
Composition:
Top Notes: Calabrian Bergamot, Honey
Heart Notes: Ceylon Cinnamon, Rose, Tuscan Iris, Japanese Plum
Base Notes: Mediterranean Amber, Sumatran Patchouli, Madagascan Vanilla, Scottish Raspberry, Tobacco
Concentration: Parfum
The Art of Brilliance
A unique combination of ingredients, sequenced, layered, and balanced according to the House's rigorous principles of excellence and spirit of innovation. Through a complex series of processes, a GRAHAM & POTT fragrance is a paradox of simplicity and artful sophistication.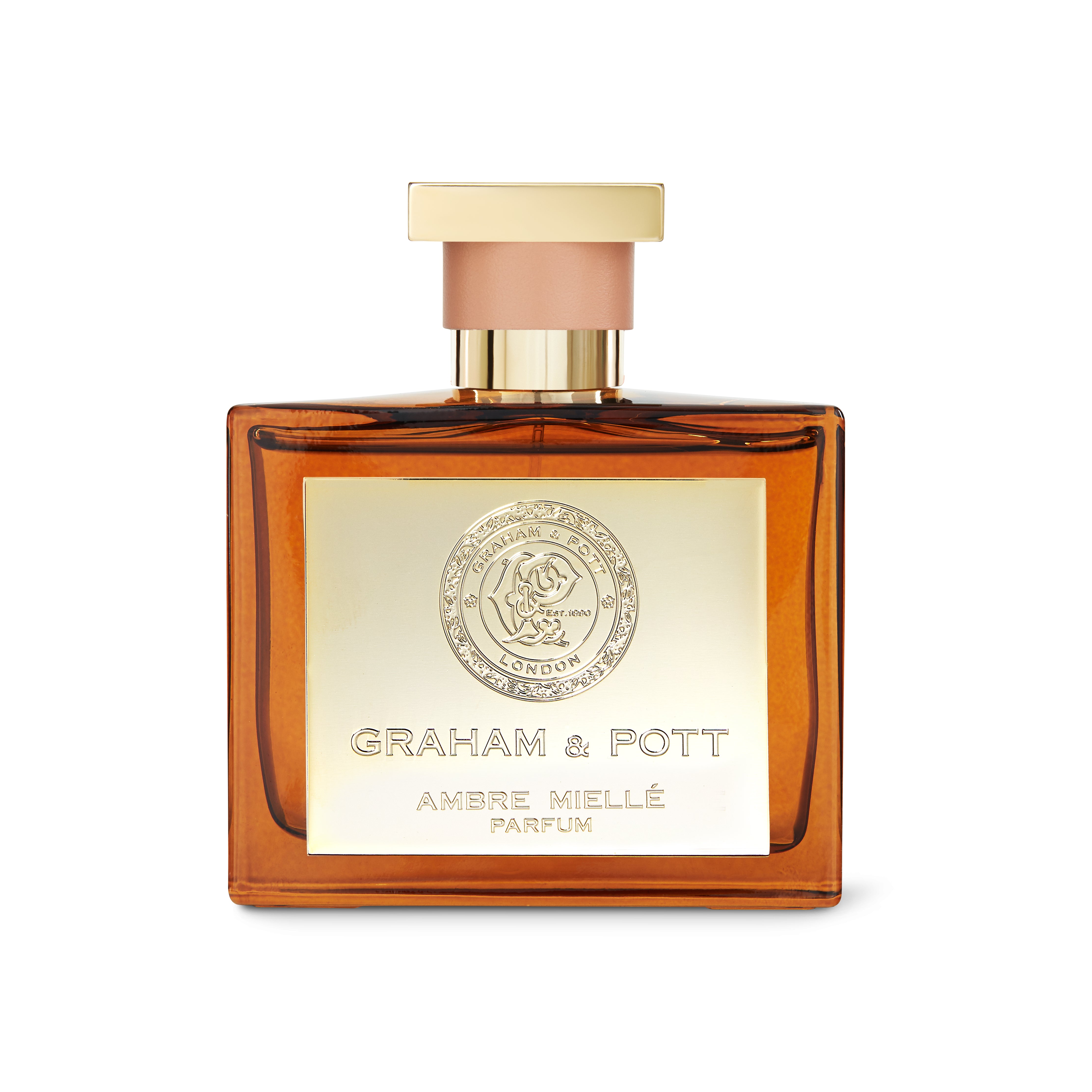 AMBRE MIELLÉ
Sale price

$486.00 USD
Regular price
Choose options