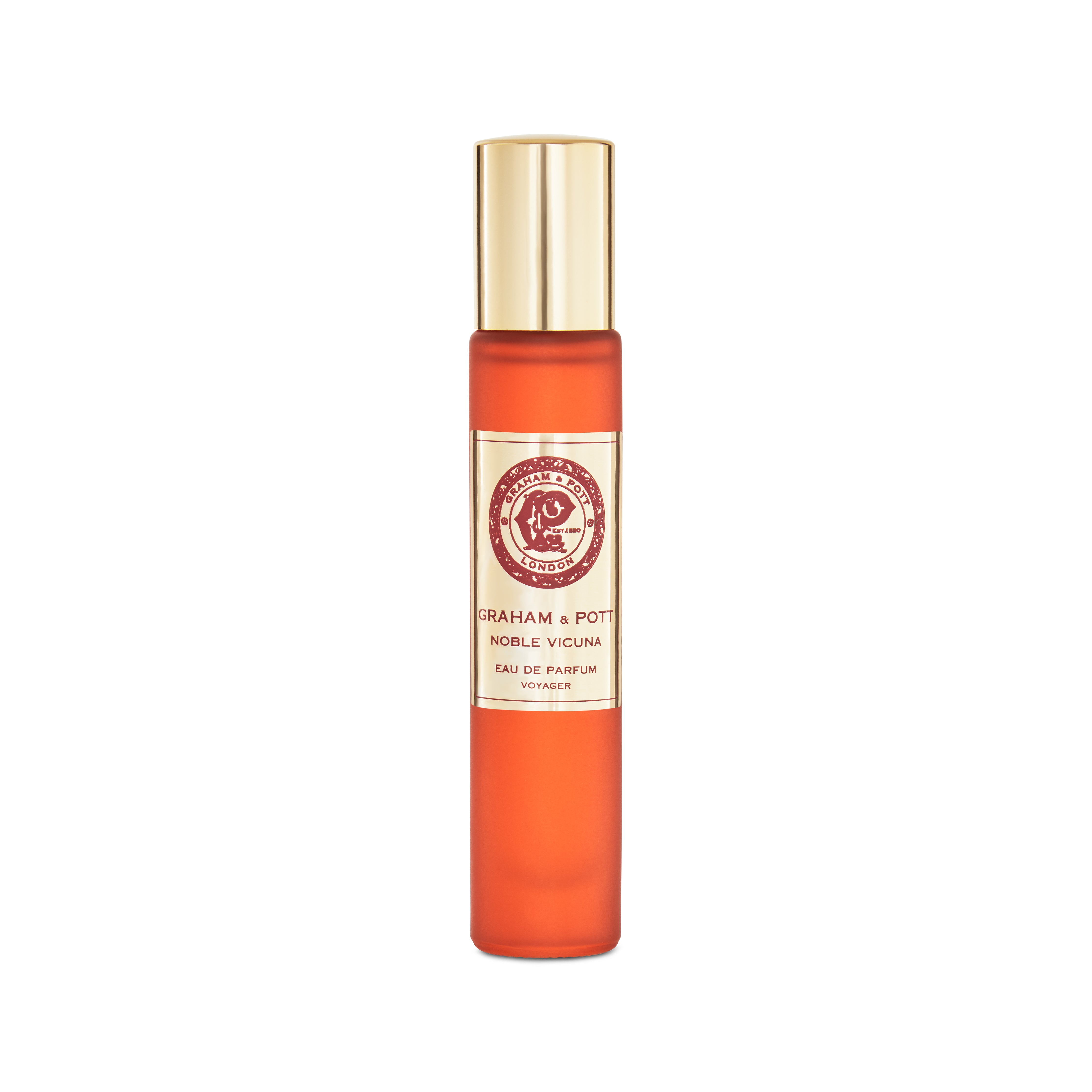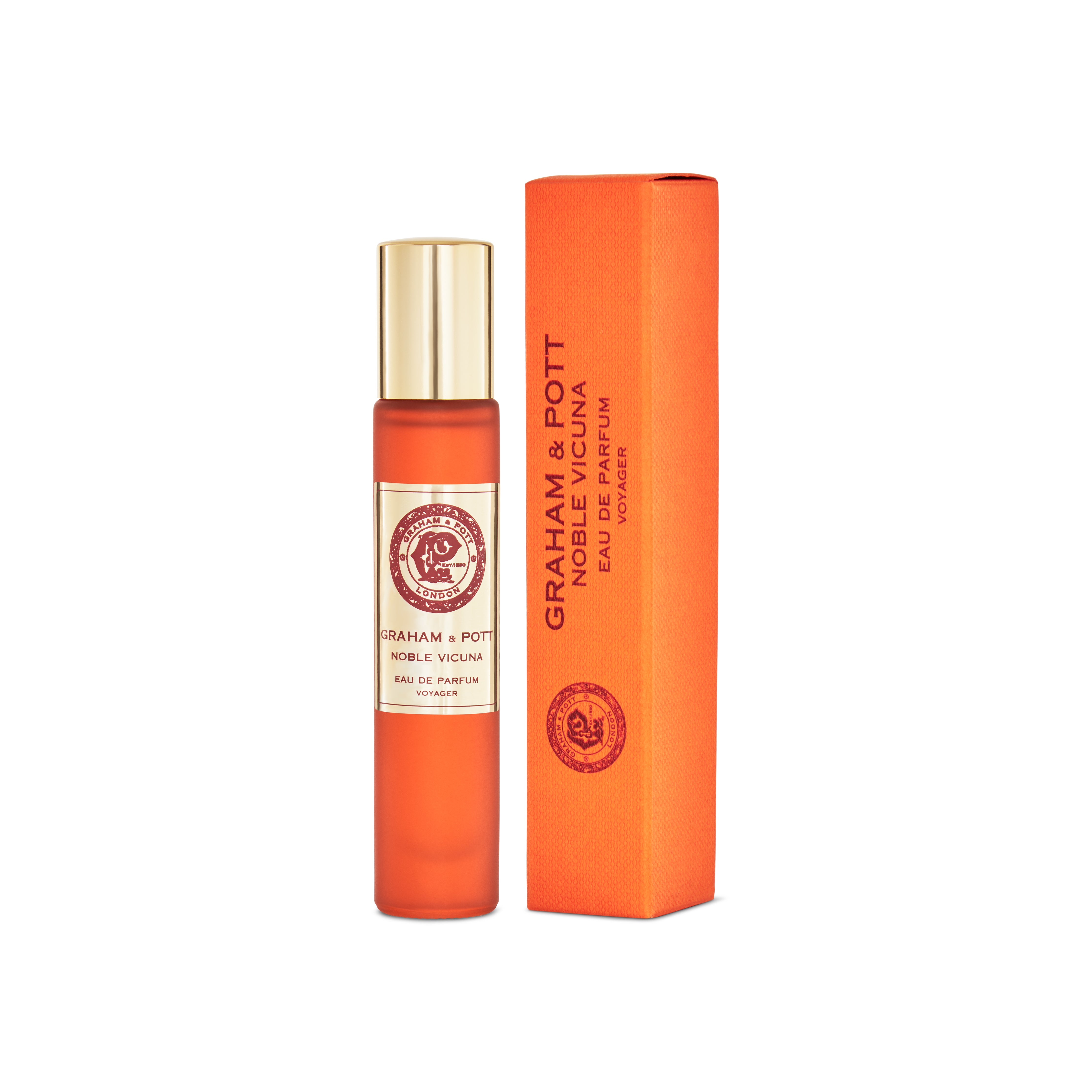 NOBLE VICUNA Voyager
Once worshipped by the Incas, the doe-eyed vicuna inhabiting the chilly Andean plateaus produce a fleece so exquisite it was exclusive to Inca royalty. Rare and precious, considered the noblest of fibres, vicuna is striking for its lustrous touch and silken characteristics. An unparalleled ode to the elusive vicuna, NOBLE VICUNA is an aromatic woody fragrance that embodies prestige – a portrait of refined elegance.
NOBLE VICUNA dazzles with a burst of freshness, combining the crispness of Tasmanian Apple, the zesty brightness of Sorrentine Lemon, the tangy allure of Floridian Grapefruit, and the subtle spiciness of South American Pink Pepper, with this effervescent blend creating an invigorating and lively introduction.
As the fragrance evolves, a complex and harmonious bouquet is revealed as South African Geranium lends its floral elegance, entwining with the aromatic richness of Mediterranean Rosemary, the exotic allure of Guatemalan Cardamom, and the warming embrace of the finest Ceylon Cinnamon, together creating a compelling and nuanced core, drawing one ever deeper into NOBLE VICUNA's enchanting embrace.
The final act is where opulence and vigour take centre stage; Cambodian Agarwood, with its woody and resinous character, mingles seamlessly with the sweet warmth of Madagascan Vanilla, the sensuality of Musk, and the earthy sophistication of both Atlas Cedarwood and Indian Sandalwood is further enriched with the grounding essence of Oakmoss, leaving an indelible trail that lingers with a touch of mystery.
Composition:
Top Notes: Tasmanian Apple, Sorrentine Lemon, Floridian Grapefruit, South American Pink Pepper
Heart Notes: South African Geranium, Mediterranean Rosemary, Guatemalan Cardamom, Ceylon Cinnamon
Base Notes: Cambodian Agarwood, Madagascan Vanilla, Musk, Atlas Cedarwood, Indian Sandalwood, Oakmoss
Concentration: Eau de Parfum
The Art of Brilliance
A unique combination of ingredients, sequenced, layered, and balanced according to the House's rigorous principles of excellence and spirit of innovation. Through a complex series of processes, a GRAHAM & POTT fragrance is a paradox of simplicity and artful sophistication.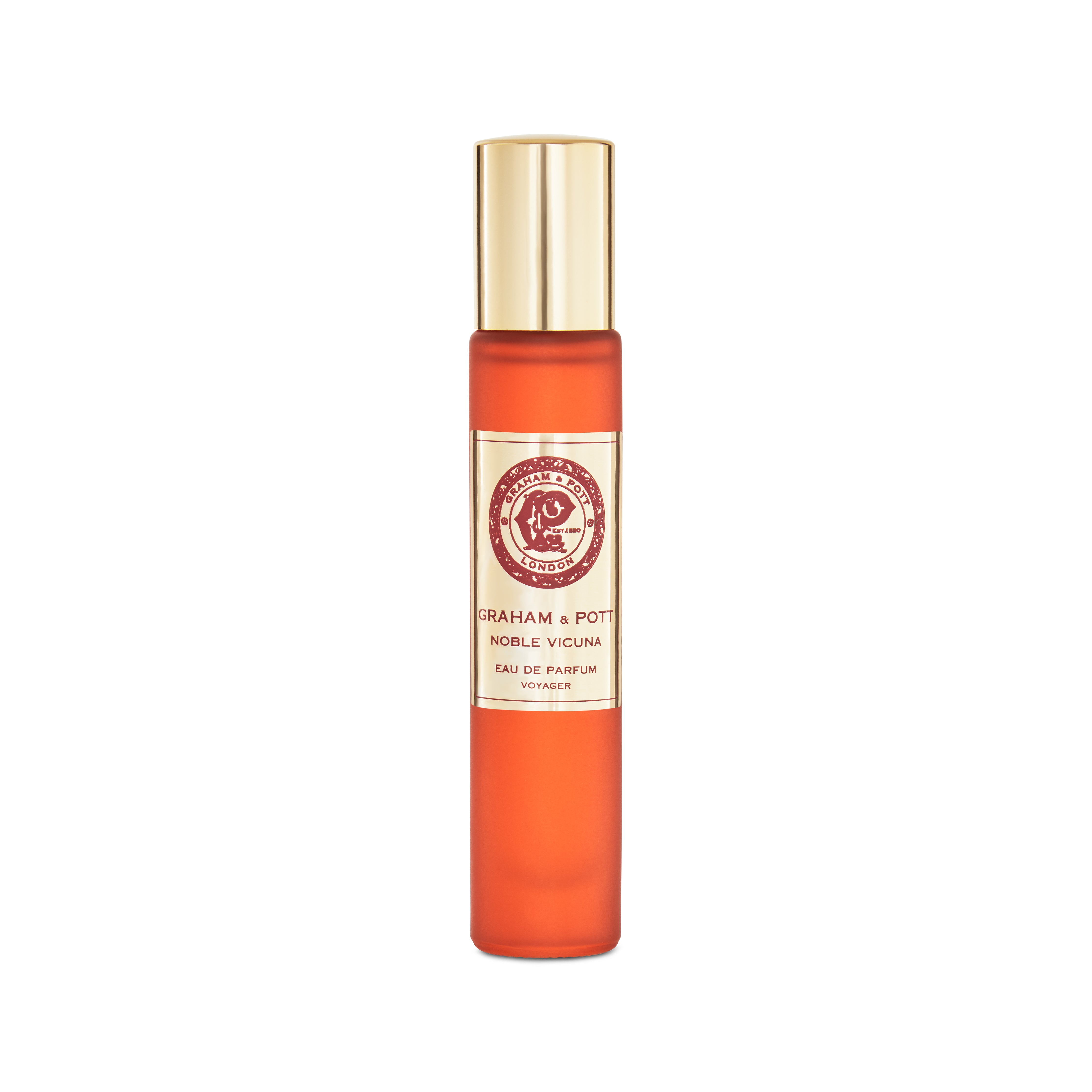 NOBLE VICUNA Voyager
Sale price

$108.00 USD
Regular price
Choose options